CRC TRR 228 Project B04 **Ended December 2021**
Linking social-ecological transformations and arbovirus prevalence
B04 Projecting Futures (Ended December 2021)
This project investigates people's strategies to imagine and realize better futures for themselves and their communities in the Kenyan Rift Valley through two complementary ethnographic research projects: one focused on young Maa-speaking men in Baringo County lowlands; and another on suspended infrastructural development in Elgeyo-Marakwet County highlands.
The research focus on young Maa-speaking men in Baringo County takes account of the empirical fact that they play a key role in devising and realizing futures for themselves or the social group whose interests they claim to represent. The research will address the social organizational forms, moral idioms, and strategies adopted by young men to morally and materially project desirable futures, and will relate them to shifting intergenerational relations, changing rural livelihood conditions, and patterns of land use and resource extraction. The project also emphasizes the political ramifications of young men's future projecting activities by relating them to an increasingly complex, national, and transnational topography of politico-social entrepreneurship and brokerage. This research focus will contribute to recent studies on youth, masculinity, and future-making in the contemporary moment of neoliberal or late capitalism.
The research focus on infrastructural development in Elgeyo-Marakwet County starts from observations that large-scale infrastructural projects throughout Kenya are outlined, started, and partially constructed, but eventually interrupted, delayed, or aborted. Such suspended construction projects reveal tensions between, on the one hand, promises of linear progress and modernization, and on the other, possibilities of failure and exclusion, and profoundly shape people's orientations towards the future. The Research will emphasize how people imagine and construct futures in the ruins of unfinished promising construction projects. The research will also address how rural futures are affected by county-level strategies of economic growth, national politics of vision-driven development, and interests of transnational capital, all of which intersect in the stalled construction projects. This research focus will contribute to recent studies on infrastructring, ruination, and future-making in contemporary Africa.
Research Regions:

Kenyan Rift Valley (Baringo County and Elgeyo-Marakwet County)
Key Questions
What models of future-making are proposed by young Maa-speaking men in the lowlands of Baringo County? What divisions and struggles between juniors and elders over the future of the community and over individual chances for advancement do these models of future making reveal?
How do young men engage the Kenyan state and religious (Christian) organizations in order to articulate and materialize the models of future-making?
How do the promises of infrastructural development impact the future-making projects of rural Kenyans in the highlands of Elgeyo-Marakwet County?
How do inhabitants of this area relate to the promises of the Kenyan state and the possibilities opened up by transnational markets? What does it mean to construct a future amidst tension between, on the one hand, promising visions of modernization and economic growth, and on the other, material realities of ruins and rubble?
Methodology
Ethnographic methods (participant observation and interviews (structured and unstructured) in Baringo County and Elgeyo-Marakwet County),
Archival research (Kenya National Archives Nairobi, Daily Nation national newspaper archives, MacMillan Memorial Library in Nairobi),
Statistical research (Kenya National Bureau of Statistics in Nairobi)
Virtual ethnographic methods (online interviews via social media).
Key Findings from Phase I
We argue for an ethnographic approach to future-making in Kenya that goes beyond the more obvious focus on mega projects like LAPSSET or urban hotspots like Nairobi, and that highlights how ordinary citizens deal with contradictions between visionary promises and material uncertainties. One example of these contradictions are state-led stalled infrastructure and construction projects (such as those in Elgeyo-Marakwet County) that invoke ambiguous effects – hopes, anxieties, and nostalgia – and seemingly contradictory practices – anticipation, protest, and waiting. These effects and practices are not simply a result of the projects' construction, but rather of their "suspension" (Gupta 2018), a particular kind of temporality characterized by a sense of in-between-ness – between proverbial beginning and end of the construction project, but also between the promises of a modernist future and the material realities of a ruinous present. It is not the construction itself, but rather its suspension, that for many Kenyans serves as a source of potentiality and future-making, as well as a source of heightened anxiety about an uncertain future. The suspension has provoked debates about rural Kenya's participation in global circuits of capital, speculative "economies of anticipation" (Cross 2015), protests against corruption and nepotism, and experiences of "waiting" and being "stuck" (Hage 2009).
Another example is communities (such as the Maa-speaking Il Chamus in Baringo County) that have been legally promised reparations by the state but have instead experienced stalled implementation, displacement, and violence. Here young men's futural orientations rely on long-standing notions of "respect" (nkanyit) and "peace" (serian) and the struggle to claim ethnic specificity and belonging to the land, but also the adoption of alternative orientations by joining Christian organizations and attempting to engage (rather than reject) the Kenyan state by joining armed National Police Reserve security forces.
Publications
{"type":"elementor","siteurl":"https://crc-trr228.de/wp-json/","elements":[{"id":"dcf4c73","elType":"widget","isInner":false,"isLocked":false,"settings":{"editor":"<p><b>Peer-reviewed</b> <br /><br /><b>Schulz, D.</b> 2020. "Trusting is a Dicey Affair". Muslim Youth, Gender Relations, and Future-Making in Southwestern Uganda. In: Inghorn, Marica; Nancy Smith-Hefner (eds.): Waithood: Gender, Education, and Global Delays in Marriage. Oxford, New York: Berghahn, pp.40-75. <a href=\"https://www.berghahnbooks.com/title/InhornWaithood/recommend\">Link</a> <br /><br /><b>Schulz, D.</b> (forthcoming): " Religious Practice and/as Future Making in Africa: Some Cautionary Remarks." In African Futures, edited by <b>Clemens Greiner</b>, Steven van Wolputte and <b>Michael Bollig</b>. Leiden: Brill, Africa-Europe Group for Interdisciplinary Studies (AEGIS) series. <br /><br /><b>Non-peer-reviewed</b> <br /><br /><b>Kovač, U.</b> 2020. "Living with Ruins: Workshop on Future-Making amid Rubble and Debris." Blog piece. <a href=\"https://www.crc228.de/2020/05/04/living-with-ruins-workshop-on-future-making-amid-rubble-and-debris/\">Access Link</a> <br /><br /><b>Kovač, U. 2020</b>. "Negotiating Inter-ethnic Boundaries as Future-Making." Blog piece. <a href=\"https://www.crc228.de/2020/07/28/negotiating-inter-ethnic-boundaries-as-future-making/\">Access Link</a></p>","text_columns":"1","text_columns_tablet":"1","column_gap":{"unit":"px","size":40,"sizes":[]},"align":"justify","_element_width":"initial","_element_custom_width":{"unit":"%","size":100,"sizes":[]},"drop_cap":"","text_columns_mobile":"","column_gap_tablet":{"unit":"px","size":"","sizes":[]},"column_gap_mobile":{"unit":"px","size":"","sizes":[]},"align_tablet":"","align_mobile":"","text_color":"","typography_typography":"","typography_font_family":"","typography_font_size":{"unit":"px","size":"","sizes":[]},"typography_font_size_tablet":{"unit":"px","size":"","sizes":[]},"typography_font_size_mobile":{"unit":"px","size":"","sizes":[]},"typography_font_weight":"","typography_text_transform":"","typography_font_style":"","typography_text_decoration":"","typography_line_height":{"unit":"px","size":"","sizes":[]},"typography_line_height_tablet":{"unit":"em","size":"","sizes":[]},"typography_line_height_mobile":{"unit":"em","size":"","sizes":[]},"typography_letter_spacing":{"unit":"px","size":"","sizes":[]},"typography_letter_spacing_tablet":{"unit":"px","size":"","sizes":[]},"typography_letter_spacing_mobile":{"unit":"px","size":"","sizes":[]},"typography_word_spacing":{"unit":"px","size":"","sizes":[]},"typography_word_spacing_tablet":{"unit":"em","size":"","sizes":[]},"typography_word_spacing_mobile":{"unit":"em","size":"","sizes":[]},"text_shadow_text_shadow_type":"","text_shadow_text_shadow":{"horizontal":0,"vertical":0,"blur":10,"color":"rgba(0,0,0,0.3)"},"drop_cap_view":"default","drop_cap_primary_color":"","drop_cap_secondary_color":"","drop_cap_shadow_text_shadow_type":"","drop_cap_shadow_text_shadow":{"horizontal":0,"vertical":0,"blur":10,"color":"rgba(0,0,0,0.3)"},"drop_cap_size":{"unit":"px","size":5,"sizes":[]},"drop_cap_space":{"unit":"px","size":10,"sizes":[]},"drop_cap_border_radius":{"unit":"%","size":"","sizes":[]},"drop_cap_border_width":{"unit":"px","top":"","right":"","bottom":"","left":"","isLinked":true},"drop_cap_typography_typography":"","drop_cap_typography_font_family":"","drop_cap_typography_font_size":{"unit":"px","size":"","sizes":[]},"drop_cap_typography_font_size_tablet":{"unit":"px","size":"","sizes":[]},"drop_cap_typography_font_size_mobile":{"unit":"px","size":"","sizes":[]},"drop_cap_typography_font_weight":"","drop_cap_typography_text_transform":"","drop_cap_typography_font_style":"","drop_cap_typography_text_decoration":"","drop_cap_typography_line_height":{"unit":"px","size":"","sizes":[]},"drop_cap_typography_line_height_tablet":{"unit":"em","size":"","sizes":[]},"drop_cap_typography_line_height_mobile":{"unit":"em","size":"","sizes":[]},"drop_cap_typography_word_spacing":{"unit":"px","size":"","sizes":[]},"drop_cap_typography_word_spacing_tablet":{"unit":"em","size":"","sizes":[]},"drop_cap_typography_word_spacing_mobile":{"unit":"em","size":"","sizes":[]},"_title":"","_margin":{"unit":"px","top":"","right":"","bottom":"","left":"","isLinked":true},"_margin_tablet":{"unit":"px","top":"","right":"","bottom":"","left":"","isLinked":true},"_margin_mobile":{"unit":"px","top":"","right":"","bottom":"","left":"","isLinked":true},"_padding":{"unit":"px","top":"","right":"","bottom":"","left":"","isLinked":true},"_padding_tablet":{"unit":"px","top":"","right":"","bottom":"","left":"","isLinked":true},"_padding_mobile":{"unit":"px","top":"","right":"","bottom":"","left":"","isLinked":true},"_element_width_tablet":"","_element_width_mobile":"","_element_custom_width_tablet":{"unit":"px","size":"","sizes":[]},"_element_custom_width_mobile":{"unit":"px","size":"","sizes":[]},"_flex_align_self":"","_flex_align_self_tablet":"","_flex_align_self_mobile":"","_flex_order":"","_flex_order_tablet":"","_flex_order_mobile":"","_flex_order_custom":"","_flex_order_custom_tablet":"","_flex_order_custom_mobile":"","_flex_size":"","_flex_size_tablet":"","_flex_size_mobile":"","_flex_grow":1,"_flex_grow_tablet":"","_flex_grow_mobile":"","_flex_shrink":1,"_flex_shrink_tablet":"","_flex_shrink_mobile":"","_element_vertical_align":"","_element_vertical_align_tablet":"","_element_vertical_align_mobile":"","_position":"","_offset_orientation_h":"start","_offset_x":{"unit":"px","size":"0","sizes":[]},"_offset_x_tablet":{"unit":"px","size":"","sizes":[]},"_offset_x_mobile":{"unit":"px","size":"","sizes":[]},"_offset_x_end":{"unit":"px","size":"0","sizes":[]},"_offset_x_end_tablet":{"unit":"px","size":"","sizes":[]},"_offset_x_end_mobile":{"unit":"px","size":"","sizes":[]},"_offset_orientation_v":"start","_offset_y":{"unit":"px","size":"0","sizes":[]},"_offset_y_tablet":{"unit":"px","size":"","sizes":[]},"_offset_y_mobile":{"unit":"px","size":"","sizes":[]},"_offset_y_end":{"unit":"px","size":"0","sizes":[]},"_offset_y_end_tablet":{"unit":"px","size":"","sizes":[]},"_offset_y_end_mobile":{"unit":"px","size":"","sizes":[]},"_z_index":"","_z_index_tablet":"","_z_index_mobile":"","_element_id":"","_css_classes":"","motion_fx_motion_fx_scrolling":"","motion_fx_translateY_effect":"","motion_fx_translateY_direction":"","motion_fx_translateY_speed":{"unit":"px","size":4,"sizes":[]},"motion_fx_translateY_affectedRange":{"unit":"%","size":"","sizes":{"start":0,"end":100}},"motion_fx_translateX_effect":"","motion_fx_translateX_direction":"","motion_fx_translateX_speed":{"unit":"px","size":4,"sizes":[]},"motion_fx_translateX_affectedRange":{"unit":"%","size":"","sizes":{"start":0,"end":100}},"motion_fx_opacity_effect":"","motion_fx_opacity_direction":"out-in","motion_fx_opacity_level":{"unit":"px","size":10,"sizes":[]},"motion_fx_opacity_range":{"unit":"%","size":"","sizes":{"start":20,"end":80}},"motion_fx_blur_effect":"","motion_fx_blur_direction":"out-in","motion_fx_blur_level":{"unit":"px","size":7,"sizes":[]},"motion_fx_blur_range":{"unit":"%","size":"","sizes":{"start":20,"end":80}},"motion_fx_rotateZ_effect":"","motion_fx_rotateZ_direction":"","motion_fx_rotateZ_speed":{"unit":"px","size":1,"sizes":[]},"motion_fx_rotateZ_affectedRange":{"unit":"%","size":"","sizes":{"start":0,"end":100}},"motion_fx_scale_effect":"","motion_fx_scale_direction":"out-in","motion_fx_scale_speed":{"unit":"px","size":4,"sizes":[]},"motion_fx_scale_range":{"unit":"%","size":"","sizes":{"start":20,"end":80}},"motion_fx_transform_origin_x":"center","motion_fx_transform_origin_y":"center","motion_fx_devices":["desktop","tablet","mobile"],"motion_fx_range":"","motion_fx_motion_fx_mouse":"","motion_fx_mouseTrack_effect":"","motion_fx_mouseTrack_direction":"","motion_fx_mouseTrack_speed":{"unit":"px","size":1,"sizes":[]},"motion_fx_tilt_effect":"","motion_fx_tilt_direction":"","motion_fx_tilt_speed":{"unit":"px","size":4,"sizes":[]},"sticky":"","sticky_on":["desktop","tablet","mobile"],"sticky_offset":0,"sticky_offset_tablet":"","sticky_offset_mobile":"","sticky_effects_offset":0,"sticky_effects_offset_tablet":"","sticky_effects_offset_mobile":"","sticky_parent":"","_animation":"","_animation_tablet":"","_animation_mobile":"","animation_duration":"","_animation_delay":"","_transform_rotate_popover":"","_transform_rotateZ_effect":{"unit":"px","size":"","sizes":[]},"_transform_rotateZ_effect_tablet":{"unit":"deg","size":"","sizes":[]},"_transform_rotateZ_effect_mobile":{"unit":"deg","size":"","sizes":[]},"_transform_rotate_3d":"","_transform_rotateX_effect":{"unit":"px","size":"","sizes":[]},"_transform_rotateX_effect_tablet":{"unit":"deg","size":"","sizes":[]},"_transform_rotateX_effect_mobile":{"unit":"deg","size":"","sizes":[]},"_transform_rotateY_effect":{"unit":"px","size":"","sizes":[]},"_transform_rotateY_effect_tablet":{"unit":"deg","size":"","sizes":[]},"_transform_rotateY_effect_mobile":{"unit":"deg","size":"","sizes":[]},"_transform_perspective_effect":{"unit":"px","size":"","sizes":[]},"_transform_perspective_effect_tablet":{"unit":"px","size":"","sizes":[]},"_transform_perspective_effect_mobile":{"unit":"px","size":"","sizes":[]},"_transform_translate_popover":"","_transform_translateX_effect":{"unit":"px","size":"","sizes":[]},"_transform_translateX_effect_tablet":{"unit":"px","size":"","sizes":[]},"_transform_translateX_effect_mobile":{"unit":"px","size":"","sizes":[]},"_transform_translateY_effect":{"unit":"px","size":"","sizes":[]},"_transform_translateY_effect_tablet":{"unit":"px","size":"","sizes":[]},"_transform_translateY_effect_mobile":{"unit":"px","size":"","sizes":[]},"_transform_scale_popover":"","_transform_keep_proportions":"yes","_transform_scale_effect":{"unit":"px","size":"","sizes":[]},"_transform_scale_effect_tablet":{"unit":"px","size":"","sizes":[]},"_transform_scale_effect_mobile":{"unit":"px","size":"","sizes":[]},"_transform_scaleX_effect":{"unit":"px","size":"","sizes":[]},"_transform_scaleX_effect_tablet":{"unit":"px","size":"","sizes":[]},"_transform_scaleX_effect_mobile":{"unit":"px","size":"","sizes":[]},"_transform_scaleY_effect":{"unit":"px","size":"","sizes":[]},"_transform_scaleY_effect_tablet":{"unit":"px","size":"","sizes":[]},"_transform_scaleY_effect_mobile":{"unit":"px","size":"","sizes":[]},"_transform_skew_popover":"","_transform_skewX_effect":{"unit":"px","size":"","sizes":[]},"_transform_skewX_effect_tablet":{"unit":"deg","size":"","sizes":[]},"_transform_skewX_effect_mobile":{"unit":"deg","size":"","sizes":[]},"_transform_skewY_effect":{"unit":"px","size":"","sizes":[]},"_transform_skewY_effect_tablet":{"unit":"deg","size":"","sizes":[]},"_transform_skewY_effect_mobile":{"unit":"deg","size":"","sizes":[]},"_transform_flipX_effect":"","_transform_flipY_effect":"","_transform_rotate_popover_hover":"","_transform_rotateZ_effect_hover":{"unit":"px","size":"","sizes":[]},"_transform_rotateZ_effect_hover_tablet":{"unit":"deg","size":"","sizes":[]},"_transform_rotateZ_effect_hover_mobile":{"unit":"deg","size":"","sizes":[]},"_transform_rotate_3d_hover":"","_transform_rotateX_effect_hover":{"unit":"px","size":"","sizes":[]},"_transform_rotateX_effect_hover_tablet":{"unit":"deg","size":"","sizes":[]},"_transform_rotateX_effect_hover_mobile":{"unit":"deg","size":"","sizes":[]},"_transform_rotateY_effect_hover":{"unit":"px","size":"","sizes":[]},"_transform_rotateY_effect_hover_tablet":{"unit":"deg","size":"","sizes":[]},"_transform_rotateY_effect_hover_mobile":{"unit":"deg","size":"","sizes":[]},"_transform_perspective_effect_hover":{"unit":"px","size":"","sizes":[]},"_transform_perspective_effect_hover_tablet":{"unit":"px","size":"","sizes":[]},"_transform_perspective_effect_hover_mobile":{"unit":"px","size":"","sizes":[]},"_transform_translate_popover_hover":"","_transform_translateX_effect_hover":{"unit":"px","size":"","sizes":[]},"_transform_translateX_effect_hover_tablet":{"unit":"px","size":"","sizes":[]},"_transform_translateX_effect_hover_mobile":{"unit":"px","size":"","sizes":[]},"_transform_translateY_effect_hover":{"unit":"px","size":"","sizes":[]},"_transform_translateY_effect_hover_tablet":{"unit":"px","size":"","sizes":[]},"_transform_translateY_effect_hover_mobile":{"unit":"px","size":"","sizes":[]},"_transform_scale_popover_hover":"","_transform_keep_proportions_hover":"yes","_transform_scale_effect_hover":{"unit":"px","size":"","sizes":[]},"_transform_scale_effect_hover_tablet":{"unit":"px","size":"","sizes":[]},"_transform_scale_effect_hover_mobile":{"unit":"px","size":"","sizes":[]},"_transform_scaleX_effect_hover":{"unit":"px","size":"","sizes":[]},"_transform_scaleX_effect_hover_tablet":{"unit":"px","size":"","sizes":[]},"_transform_scaleX_effect_hover_mobile":{"unit":"px","size":"","sizes":[]},"_transform_scaleY_effect_hover":{"unit":"px","size":"","sizes":[]},"_transform_scaleY_effect_hover_tablet":{"unit":"px","size":"","sizes":[]},"_transform_scaleY_effect_hover_mobile":{"unit":"px","size":"","sizes":[]},"_transform_skew_popover_hover":"","_transform_skewX_effect_hover":{"unit":"px","size":"","sizes":[]},"_transform_skewX_effect_hover_tablet":{"unit":"deg","size":"","sizes":[]},"_transform_skewX_effect_hover_mobile":{"unit":"deg","size":"","sizes":[]},"_transform_skewY_effect_hover":{"unit":"px","size":"","sizes":[]},"_transform_skewY_effect_hover_tablet":{"unit":"deg","size":"","sizes":[]},"_transform_skewY_effect_hover_mobile":{"unit":"deg","size":"","sizes":[]},"_transform_flipX_effect_hover":"","_transform_flipY_effect_hover":"","_transform_transition_hover":{"unit":"px","size":"","sizes":[]},"motion_fx_transform_x_anchor_point":"","motion_fx_transform_x_anchor_point_tablet":"","motion_fx_transform_x_anchor_point_mobile":"","motion_fx_transform_y_anchor_point":"","motion_fx_transform_y_anchor_point_tablet":"","motion_fx_transform_y_anchor_point_mobile":"","_background_background":"","_background_color":"","_background_color_stop":{"unit":"%","size":0,"sizes":[]},"_background_color_b":"#f2295b","_background_color_b_stop":{"unit":"%","size":100,"sizes":[]},"_background_gradient_type":"linear","_background_gradient_angle":{"unit":"deg","size":180,"sizes":[]},"_background_gradient_position":"center center","_background_image":{"url":"","id":"","size":""},"_background_image_tablet":{"url":"","id":"","size":""},"_background_image_mobile":{"url":"","id":"","size":""},"_background_position":"","_background_position_tablet":"","_background_position_mobile":"","_background_xpos":{"unit":"px","size":0,"sizes":[]},"_background_xpos_tablet":{"unit":"px","size":0,"sizes":[]},"_background_xpos_mobile":{"unit":"px","size":0,"sizes":[]},"_background_ypos":{"unit":"px","size":0,"sizes":[]},"_background_ypos_tablet":{"unit":"px","size":0,"sizes":[]},"_background_ypos_mobile":{"unit":"px","size":0,"sizes":[]},"_background_attachment":"","_background_repeat":"","_background_repeat_tablet":"","_background_repeat_mobile":"","_background_size":"","_background_size_tablet":"","_background_size_mobile":"","_background_bg_width":{"unit":"%","size":100,"sizes":[]},"_background_bg_width_tablet":{"unit":"px","size":"","sizes":[]},"_background_bg_width_mobile":{"unit":"px","size":"","sizes":[]},"_background_video_link":"","_background_video_start":"","_background_video_end":"","_background_play_once":"","_background_play_on_mobile":"","_background_privacy_mode":"","_background_video_fallback":{"url":"","id":"","size":""},"_background_slideshow_gallery":[],"_background_slideshow_loop":"yes","_background_slideshow_slide_duration":5000,"_background_slideshow_slide_transition":"fade","_background_slideshow_transition_duration":500,"_background_slideshow_background_size":"","_background_slideshow_background_size_tablet":"","_background_slideshow_background_size_mobile":"","_background_slideshow_background_position":"","_background_slideshow_background_position_tablet":"","_background_slideshow_background_position_mobile":"","_background_slideshow_lazyload":"","_background_slideshow_ken_burns":"","_background_slideshow_ken_burns_zoom_direction":"in","_background_hover_background":"","_background_hover_color":"","_background_hover_color_stop":{"unit":"%","size":0,"sizes":[]},"_background_hover_color_b":"#f2295b","_background_hover_color_b_stop":{"unit":"%","size":100,"sizes":[]},"_background_hover_gradient_type":"linear","_background_hover_gradient_angle":{"unit":"deg","size":180,"sizes":[]},"_background_hover_gradient_position":"center center","_background_hover_image":{"url":"","id":"","size":""},"_background_hover_image_tablet":{"url":"","id":"","size":""},"_background_hover_image_mobile":{"url":"","id":"","size":""},"_background_hover_position":"","_background_hover_position_tablet":"","_background_hover_position_mobile":"","_background_hover_xpos":{"unit":"px","size":0,"sizes":[]},"_background_hover_xpos_tablet":{"unit":"px","size":0,"sizes":[]},"_background_hover_xpos_mobile":{"unit":"px","size":0,"sizes":[]},"_background_hover_ypos":{"unit":"px","size":0,"sizes":[]},"_background_hover_ypos_tablet":{"unit":"px","size":0,"sizes":[]},"_background_hover_ypos_mobile":{"unit":"px","size":0,"sizes":[]},"_background_hover_attachment":"","_background_hover_repeat":"","_background_hover_repeat_tablet":"","_background_hover_repeat_mobile":"","_background_hover_size":"","_background_hover_size_tablet":"","_background_hover_size_mobile":"","_background_hover_bg_width":{"unit":"%","size":100,"sizes":[]},"_background_hover_bg_width_tablet":{"unit":"px","size":"","sizes":[]},"_background_hover_bg_width_mobile":{"unit":"px","size":"","sizes":[]},"_background_hover_video_link":"","_background_hover_video_start":"","_background_hover_video_end":"","_background_hover_play_once":"","_background_hover_play_on_mobile":"","_background_hover_privacy_mode":"","_background_hover_video_fallback":{"url":"","id":"","size":""},"_background_hover_slideshow_gallery":[],"_background_hover_slideshow_loop":"yes","_background_hover_slideshow_slide_duration":5000,"_background_hover_slideshow_slide_transition":"fade","_background_hover_slideshow_transition_duration":500,"_background_hover_slideshow_background_size":"","_background_hover_slideshow_background_size_tablet":"","_background_hover_slideshow_background_size_mobile":"","_background_hover_slideshow_background_position":"","_background_hover_slideshow_background_position_tablet":"","_background_hover_slideshow_background_position_mobile":"","_background_hover_slideshow_lazyload":"","_background_hover_slideshow_ken_burns":"","_background_hover_slideshow_ken_burns_zoom_direction":"in","_background_hover_transition":{"unit":"px","size":"","sizes":[]},"_border_border":"","_border_width":{"unit":"px","top":"","right":"","bottom":"","left":"","isLinked":true},"_border_width_tablet":{"unit":"px","top":"","right":"","bottom":"","left":"","isLinked":true},"_border_width_mobile":{"unit":"px","top":"","right":"","bottom":"","left":"","isLinked":true},"_border_color":"","_border_radius":{"unit":"px","top":"","right":"","bottom":"","left":"","isLinked":true},"_border_radius_tablet":{"unit":"px","top":"","right":"","bottom":"","left":"","isLinked":true},"_border_radius_mobile":{"unit":"px","top":"","right":"","bottom":"","left":"","isLinked":true},"_box_shadow_box_shadow_type":"","_box_shadow_box_shadow":{"horizontal":0,"vertical":0,"blur":10,"spread":0,"color":"rgba(0,0,0,0.5)"},"_box_shadow_box_shadow_position":" ","_border_hover_border":"","_border_hover_width":{"unit":"px","top":"","right":"","bottom":"","left":"","isLinked":true},"_border_hover_width_tablet":{"unit":"px","top":"","right":"","bottom":"","left":"","isLinked":true},"_border_hover_width_mobile":{"unit":"px","top":"","right":"","bottom":"","left":"","isLinked":true},"_border_hover_color":"","_border_radius_hover":{"unit":"px","top":"","right":"","bottom":"","left":"","isLinked":true},"_border_radius_hover_tablet":{"unit":"px","top":"","right":"","bottom":"","left":"","isLinked":true},"_border_radius_hover_mobile":{"unit":"px","top":"","right":"","bottom":"","left":"","isLinked":true},"_box_shadow_hover_box_shadow_type":"","_box_shadow_hover_box_shadow":{"horizontal":0,"vertical":0,"blur":10,"spread":0,"color":"rgba(0,0,0,0.5)"},"_box_shadow_hover_box_shadow_position":" ","_border_hover_transition":{"unit":"px","size":"","sizes":[]},"_mask_switch":"","_mask_shape":"circle","_mask_image":{"url":"","id":"","size":""},"_mask_notice":"","_mask_size":"contain","_mask_size_tablet":"","_mask_size_mobile":"","_mask_size_scale":{"unit":"%","size":100,"sizes":[]},"_mask_size_scale_tablet":{"unit":"px","size":"","sizes":[]},"_mask_size_scale_mobile":{"unit":"px","size":"","sizes":[]},"_mask_position":"center center","_mask_position_tablet":"","_mask_position_mobile":"","_mask_position_x":{"unit":"%","size":0,"sizes":[]},"_mask_position_x_tablet":{"unit":"px","size":"","sizes":[]},"_mask_position_x_mobile":{"unit":"px","size":"","sizes":[]},"_mask_position_y":{"unit":"%","size":0,"sizes":[]},"_mask_position_y_tablet":{"unit":"px","size":"","sizes":[]},"_mask_position_y_mobile":{"unit":"px","size":"","sizes":[]},"_mask_repeat":"no-repeat","_mask_repeat_tablet":"","_mask_repeat_mobile":"","hide_desktop":"","hide_tablet":"","hide_mobile":"","_attributes":"","custom_css":""},"defaultEditSettings":{"defaultEditRoute":"content"},"elements":[],"widgetType":"text-editor","editSettings":{"defaultEditRoute":"content","panel":{"activeTab":"content","activeSection":"section_editor"}}}]}
Schulz, D. 2020. "Trusting is a Dicey Affair". Muslim Youth, Gender Relations, and Future-Making in Southwestern Uganda. In: Inghorn, Marica; Nancy Smith-Hefner (eds.): Waithood: Gender, Education, and Global Delays in Marriage. Oxford, New York: Berghahn, pp.40-75. Link

Schulz, D. 2021. Religious Practice and/as Future Making in Africa: Some Cautionary Remarks." In African Futures, edited by Clemens Greiner, Steven van Wolputte and Michael Bollig. Leiden: Brill, Africa-Europe Group for Interdisciplinary Studies (AEGIS) series.

Kovač, U. 2020. "Living with Ruins: Workshop on Future-Making amid Rubble and Debris." Blog piece. Access Link

Kovač, U. 2020. "Negotiating Inter-ethnic Boundaries as Future-Making." Blog piece. Access Link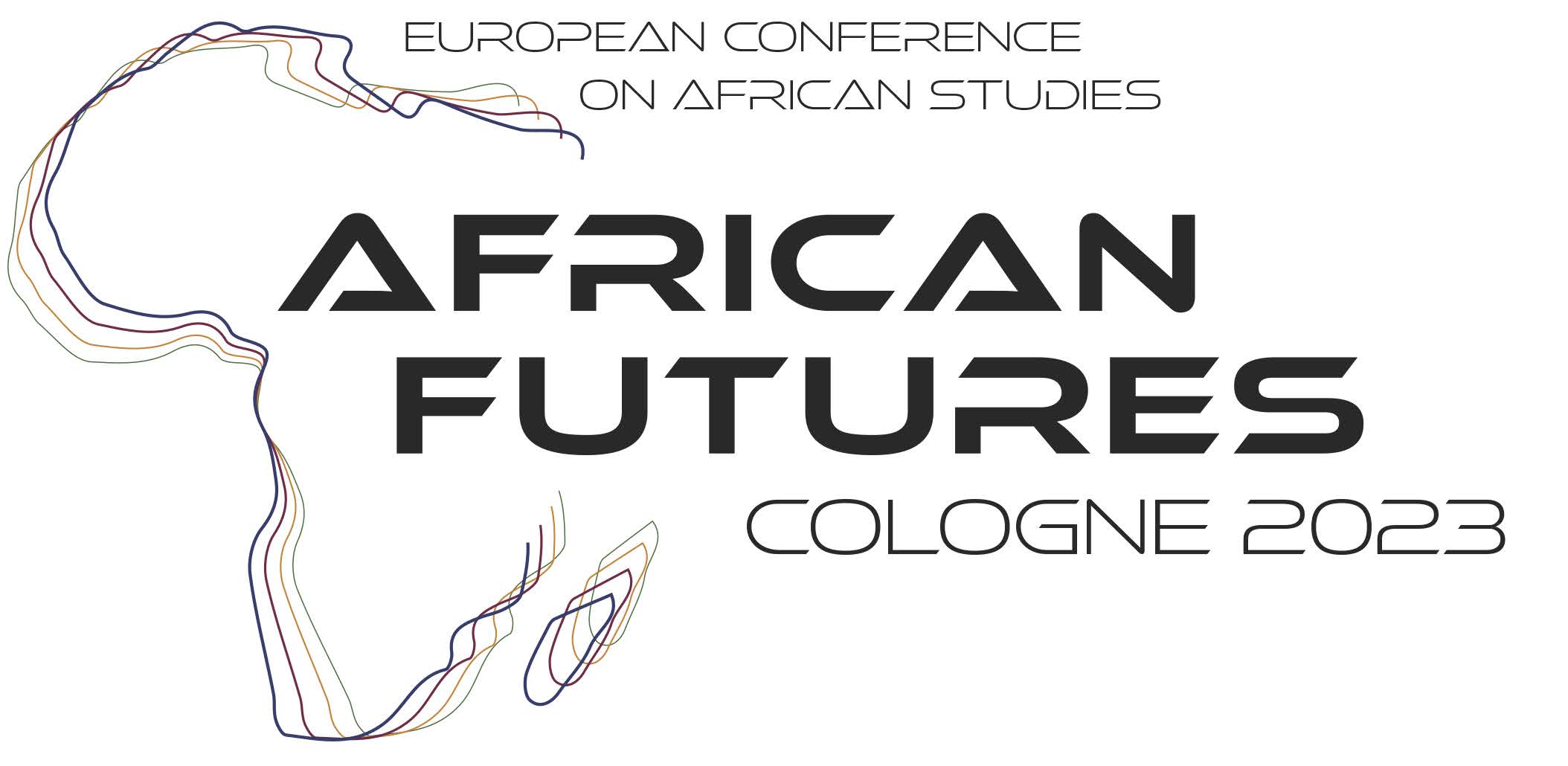 As ECAS 2023 is set to begin in Cologne on May 31, we are not only thrilled to announce that the CRC Future Rural Africa …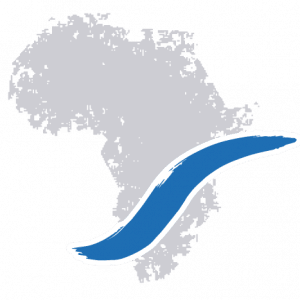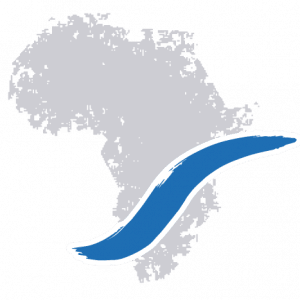 Prof. Dr. Dorothea Schulz