Latest with the launch of Tanzania's agriculture-oriented development corridor SAGCOT, the country's Southern Highlands have become a space where the future of African fertilizer markets is tested and performed. Here, the flow of inorganic fertilizer from globally dispersed production sites to Tanzanian farmers constitutes a Global Value Chain (GVC) that connects "the global" with "the local" by literally touching the soil of farmers.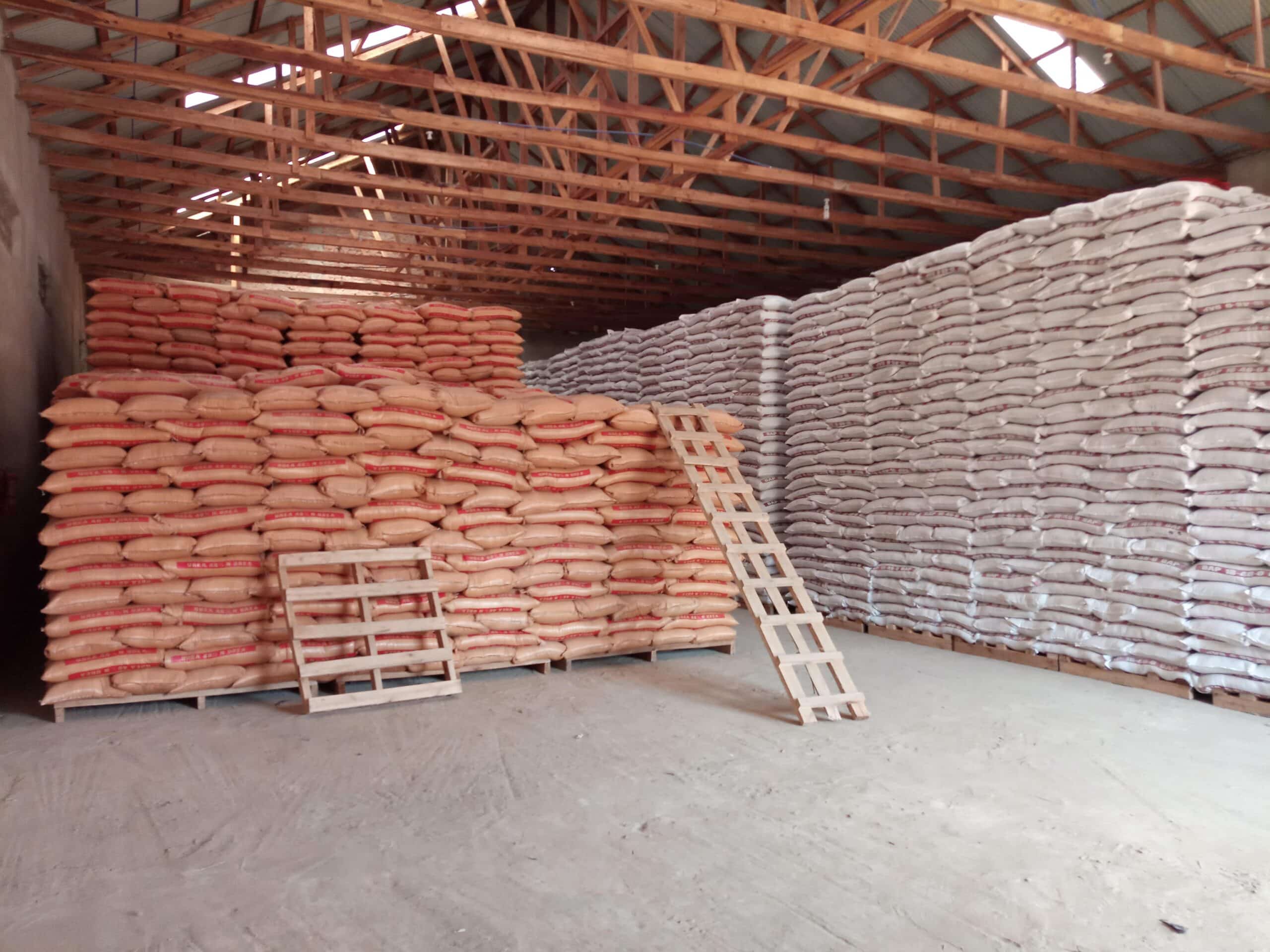 The mode and dynamics of this touching ground has substantial implications for the socio-ecological transformation of rural space. Not only on global scale, but just as well along the domestic segment of the value chain, industry actors are heavily competing for market shares and therefore the awareness and product choice of farmers. This competition is expressed by a price fight, branding efforts, product differentiation, and firm logistics. Other than on the volatile fertilizer world market, the domestic part of the GVC, equips Tanzanian actors therefore with agency to shape the terms and conditions of distributing fertilizer. Here, both industrial players (manufacturers, importers, distributors) and the state's regulatory policies shape where, when and what fertilizer reaches farmers.
On farm, the same scramble ultimately determines price and availability of fertilizers. Further its suggests what role the "farmer slot" is supposed to take in future. While some distributors solely link with farmers through arm's length trading, other companies venture into strategies of on-farm presence: demonstration plots, mobile agronomists and tight partnerships with public extension staff as well as donor projects allow to govern and transform how farmers generally cultivate their farm and in this sense what inputs they apply.
Farmers are therefore entangled in complex relationships to actors who operate on national and global level through the flow of the commodity fertilizer. Yet, it is eventually the farmer's choice whether and which product to use, which brand to trust, and what agricultural model to pursue. On a seasonal basis, this bet on the future is foremost quite economical: it is a consideration of potential benefits of investing in fertilizers vis-à-vis the risks of crop failures and instable output markets. This mode of short-time future-making is further complemented by more long-term futures. As inorganic fertilizers can both improve and deplete soils, its application is a mode of laying ecological path-dependencies. How the GVC of fertilizer touches ground can hence have substantial ecological implications as it alters the material conditions of soils.
The GVC for fertilizer is therefore an intriguing example for how not only the livelihoods of farmers, but on a more general level, the socio-ecological transformation of rural space takes place. Here, the mid-range concept of GVCs helps to understand (agrarian) future-making as a relational practice that creates and is affected by different spatialities. These spatialities span between the global and the local.
By Gideon Hartmann