Nature conservation and restoration in terrestrial ecosystems is often focused on increasing the numbers of megafauna, expecting them to have positive impacts on ecological self-regulation processes and biodiversity. In sub-Saharan Africa, conservation efforts also aspire to protect and enhance biodiversity with particular focus on elephants. However, elephant browsing carries the risk of woody biomass losses. In this context, little is known about how increasing elephant numbers affects carbon stocks in soils, including the subsoils. We hypothesized that (1) increasing numbers of elephants reduce tree biomass, and thus the amount of C stored therein, resulting (2) in a loss of soil organic carbon (SOC). If true, a negative carbon footprint could limit the sustainability of elephant conservation from a global carbon perspective.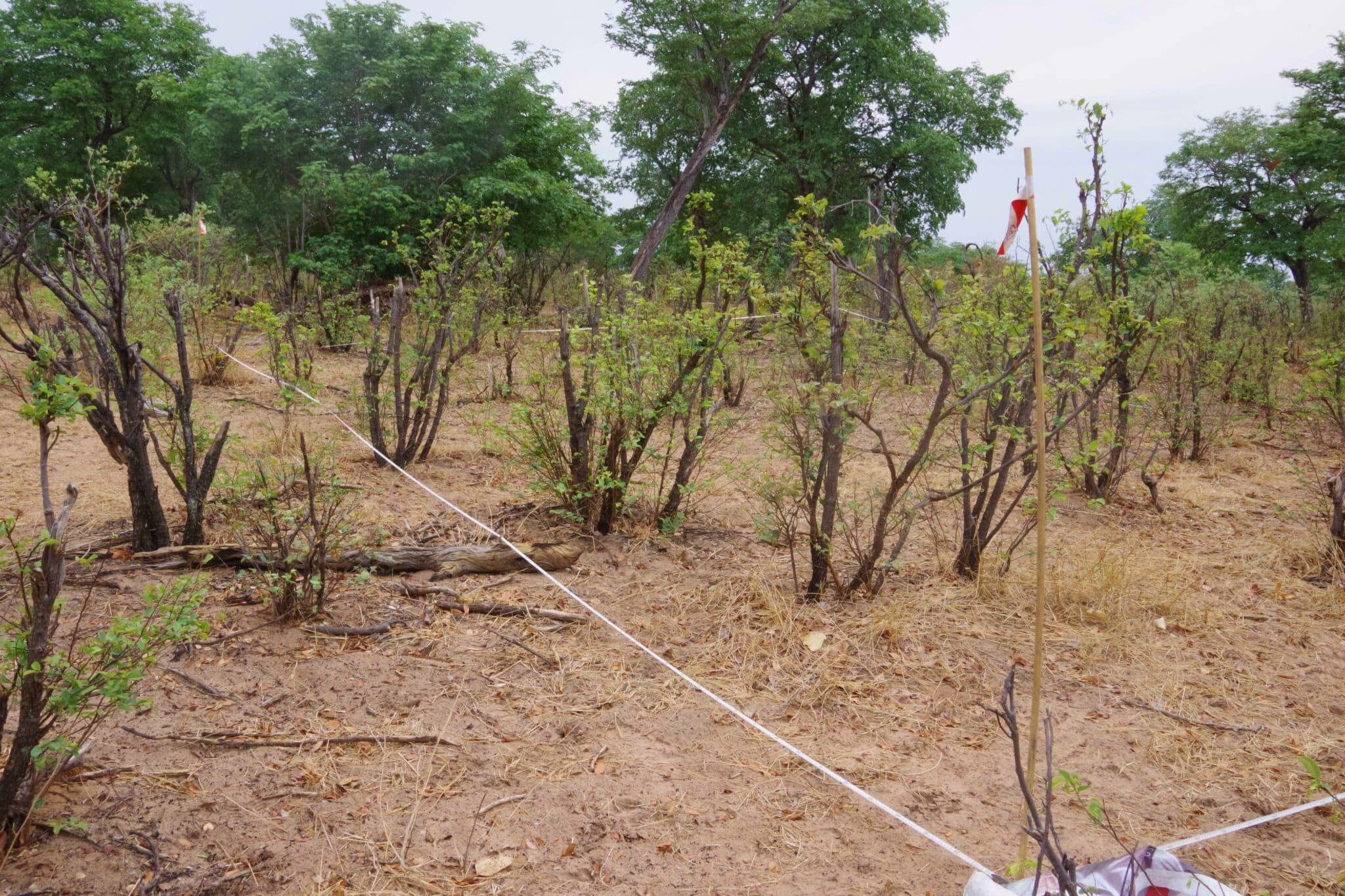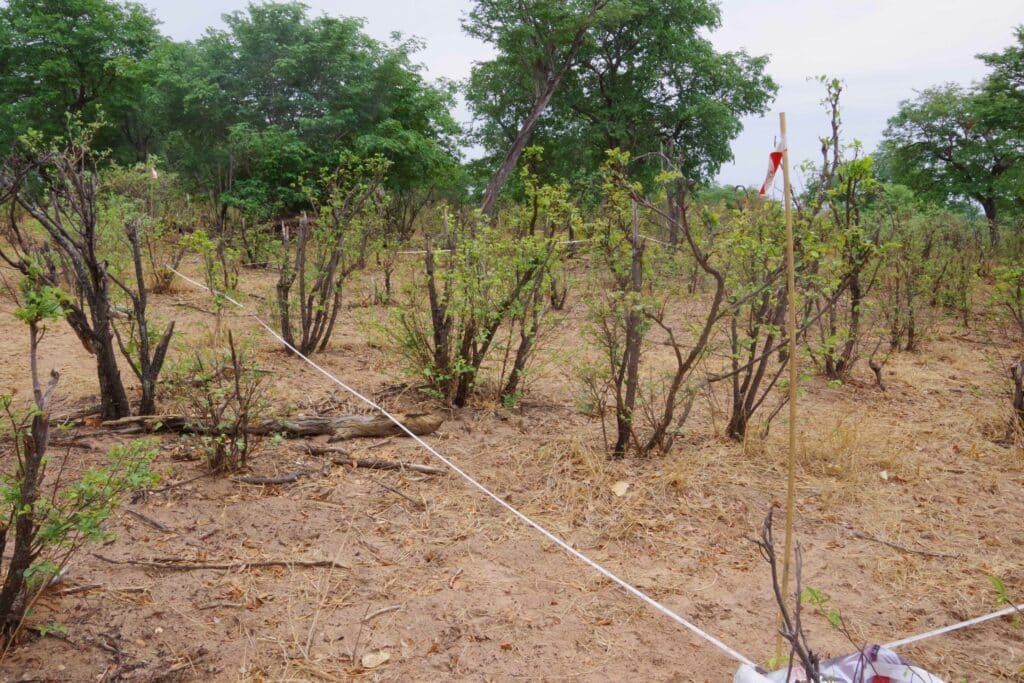 To test these hypotheses, we selected plots of low, medium, and high elephant densities in two national parks and adjacent conservancies in the Namibian component of the Kavango Zambezi Transfrontier Area (KAZA), and quantified carbon storage in both woody vegetation and soils (1 m). Analyses were supplemented by the assessment of soil carbon isotopic composition. We found that increasing elephant densities resulted in a loss of tree carbon storage by 6.4 t ha−1. However, and in contrast to our second hypothesis, SOC stocks increased by 4.7 t ha−1 with increasing elephant densities. These higher SOC stocks were mainly found in the topsoil (0–30 cm) and were largely due to the formation of SOC from woody biomass. A second carbon input source into the soils was megaherbivore dung, which contributed with 0.02–0.323 t C ha−1 year−1 to ecosystem carbon storage in the low and high elephant density plots, respectively. Consequently, increasing elephant density does not necessarily lead to a negative C footprint, as soil carbon sequestration and transient C storage in dung almost compensate for losses in tree biomass.
Sandhage-Hofmann, A, Linstädter, A, Kindermann, L, Angombe, S, Amelung, W 2021, 'Conservation with elevated elephant densities sequesters carbon in soils despite losses of woody biomass' Global Change Biology, Vol 27, Issue 19, pp 4601- 4614 DOI.